Dr. Timothy Reese, O.D.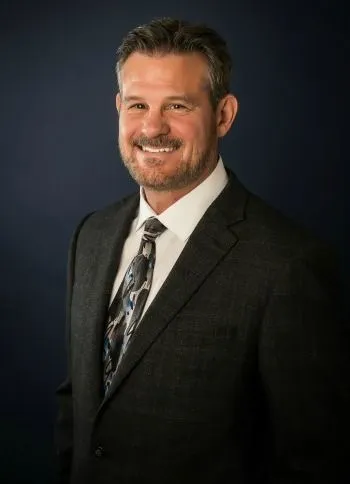 Dr. Timothy Reese received his Bachelor's degree in Visual Science and Doctor of Optometry degree at the Southern California College of Optometry. He performed his internship at the Brentwood VA Hospital in Los Angeles, the Las Vegas VA Clinic in Las Vegas and at the Phoenix Indian Hospital. Dr. Reese is board certified with the Colorado State Board and the International Association of Boards of Examiners in Optometry.
Dr. Reese served six years on active duty as a Lt. Commander in the Public Health Service providing hospital-based eye care service for seven Indian Reservation in northern and western Arizona. When he first started his tour of duty, the hospital that he worked in had not had an eye doctor on duty in over 2 years. He had to develop a Policies and Procedures manual for the Eye Clinic, procure equipment and supplies, develop a pharmaceutical formulary and work with the lab to obtain the necessary blood tests and culture media for ophthalmic testing. Early in his tour of duty, he sought out and negotiated with, EyeCare America, a humanitarian organization that funded a mission trip to the Hopi reservation and provided over 500 exams and donated eyewear to the Hopi and Navajo people that were in need. He eventually developed and implemented an eyeglass program that provided quality, cost effective frames and lenses to eight Indian reservations. For this he was awarded the USPHS Commendation Medal. He traveled to eight different reservations, one of which required taking a helicopter into the bottom of the Grand Canyon. During his service, he was awarded the USPHS Isolated Hardship Service Ribbon. In six years of service, Dr. Reese rose to the rank of Lt. Commander.
Dr. Reese separated from the Indian Health Service and moved to Colorado Springs in 1994. He gained years of valuable expertise practicing as a member of the medical staff at the Keams Canyon Indian Hospital and Parker Indian Hospital, then later in a specialized glaucoma practice and then in a busy laser and ophthalmic referral center treating complex ocular diseases. Dr. Reese has a special interest in glaucoma and neurological based vision disorders.
Dr. Reese has been in Colorado for many years, he loves hunting with his German Short Haired Pointers, fly fishing and rock climbing. He has held a private pilot's license for years and enjoys flying around the Pikes Peak region. He is an avid scuba diver and loves traveling. He and his wife, Laurie have five amazing adult children! Dr. Reese and Laurie are grateful to be part of the wonderful community of Monument, Colorado!